Our extensive background in graphic design, photography, programming, and marketing gives us a well-rounded and unique outlook on different ways our services can help local businesses.

Web Design
Our design & development team can bring your digital dream into reality. Our websites are fast & secure. We also offer hosting and cloud-first email solutions.

Graphic Design
We have the talent & experience to design stand-out brochures, posters, billboards, infographics, package design, iconography, logos & more.

SEO & PPC
Increase your visibility, get more traffic, and gain more qualified leads from your website with Search Engine Optimization. Help close the gap with a unique advertising campaign.

Photography
Whether it's photography for your next event, photos of products, or new headshots for your team, we can provide quality & professional images.

Videography
If content is king, video takes the cake. We can create interviews, b-roll footage, promotional videos, social media videos, and we are also FAA certified to create awesome drone footage.

Social Media
We know having high quality, original, and relevant content is what helps businesses stand out from their competition. We can create and manage engaging content to grow your audience reach.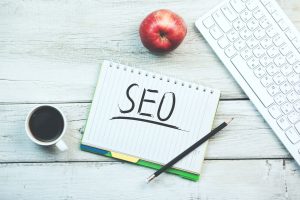 ALT Tags ALT tags are also known as "alt attributes" or "alt descriptions" they are
Read More »
What Our Customers Have to Say
Attention to detail was the number one priority. One of the most important aspects of photography is the lighting and Callen spent most of the afternoon and into the evening at our house to capture the best atmosphere. The images were clean, crisp, and perfectly styled for a cohesive package that appeared very intentional. In addition to the typical shots, KDM also provided stunning drone images to further enhance the listing. Our house sold in less than a day and much credit is certainly owed to the amazing product produced by this team. Thanks again KDM!
By far the best marketing company I have dealt with. Built my current website and provide marketing photography. Quick turn around times and flawless design. The only company I'll use for marketing and design. Owners are reliable and professional.
Professional, fast, and efficient services! Great eye for design and marketing!
Perfection is always the end product for anything the Kates team does! The Kates Digital Marketing team designed my flawless website, captured the beauty of my business/services perfectly with professional photos and videos, and have guided me each month on my online performance. The team even provides awesome suggestions for enhancing my online visibility and attracting new customers each month with my monthly recaps! I could not be more pleased with this team and receive compliments all of the time about how beautiful and functional my website is!
Such a great team to work with! They have helped me with creating the the perfect logo and have educated me on the different options that are available to help me run my business more efficiently. The Kates team communicated with me and kept me informed throughout the entire process. I feel that all of my expectations were met and surpassed! I look forward to having them build my website! I could not be more pleased with this team and receive compliments all of the time about how beautiful and functional my website is!
Kates Digital Marketing did a fantastic job bringing my 20 year old website up to date. I have seem much more traffic. Callen & Justin were easy to work with. I recommend you update your site. It's money well spent.
Are you ready to bring your brand forward?